You know you're in the right place if you:
prefer to venture deep into nature and deliberately choose a remote camp off the beaten path over hotel off the highway

are up for multiple days of adventure and mindfulness, but happy to leave the technical details to expert local guides

aren't interested in an overpriced, glorified tourbus trip operated by one of the large commercial travel companies

are bogged down by long hours at the office (or home) and are in search of a much-needed release

define the success of a trip by how refreshed, recharged, and 'recalibrated' you feel when it's over
We are Recal — short for 'recalibrate' — and we specialize in mindful adventure travel.
Sometimes, stresses from life and work cause burnout, and we may find ourselves in need of a mind+body recalibration to bring us back to center.
Our multi-day, guided active trips are a perfect way for people to do just that, utilizing adventurous and mindful experiences in the outdoors. Each trip is hosted by a curated group of independently-owned and operated, racially-inclusive, and sustainability-minded outfitters.
to Mindful Adventure Travel
What do we mean by "mindful adventure travel?"
As we mentioned, we specialize in multi-day, guided adventure trips that are a perfect way to use nature to recalibrate ourselves. Our approach — and ultimately what we mean when we say "mindful adventure travel" — is this:

Complete Immersion in Nature
Our trips feature a complete immersion in nature. You won't find luxury hotels or resorts in our offerings. We believe this is a better way of connecting to ourselves and the natural environments around us.

Multi-Day, High-Activity
We believe the best mind+body recalibration comes when you push yourself over multiple days. Don't expect lazy river afternoons; our specialty is highly active, adventurous trips.
Radical Honesty
We are committed to exercising radical honesty in the way we do business. This starts with how much we disclose about our trips and outfitters and ends with how (and how much) we make money on trips and other things Recal offers.
Do you want to know why we partnered with a certain outfitter on a trip?
Do you want to know how we make money (since we don't mark up your trip prices)?
Do you want to know what we earned in revenue last year?
Just ask. Or follow our blog and we'll tell you.

We are tired of the lack of transparency and cryptic language used by the large commercial travel companies. Let's do things differently.

100% Remote Workforce
We use technology to be productive while on the move. You'll find us testing out our next trip concept or meeting in-person with an outfitter partner -- all to ensure we deliver the best experience for you.
to Outfitter Partnerships
As we mentioned, each trip is hosted by a curated group of independently-owned and operated, racially-inclusive, and sustainability-minded outfitters. Here is a bit more insight to what we mean by that and why we choose to work with outfitters that share similar values.

Independently-Owned Outfitters
We work exclusively with independently-owned and operated outfitters. It's our belief that this kind of partner offers a better trip experience, local knowledge, and value for our customers.
(say goodbye to the big, algorithm-based online travel companies)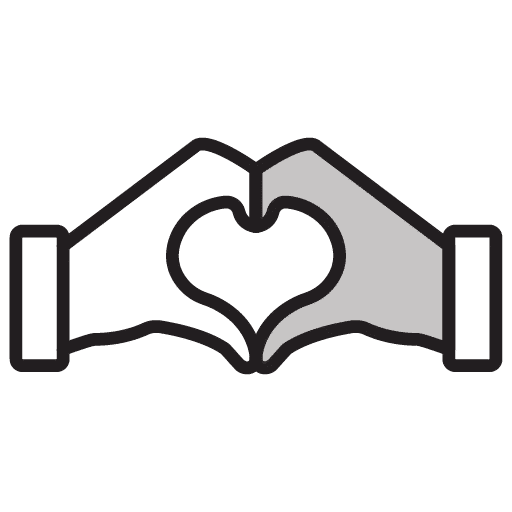 Racially-Inclusive
Our goal is to increase racial equity and inclusion in the outdoor industry. Our outfitter partners are in this fight with us, upholding a commitment to change.

Our Commitment: a 25% minority traveler base by 2025

Sustainability-Minded
We work with outfitters that are committed to education and practical application to traveling in an eco-friendly way.
Hi,
Recal Team here.
There's a chance we are more similar than we are different, and if the story below has played out for you too, then we certainly can say we've been in your shoes before…
      Workload and stress levels have been mounting for quite a while and there's seemingly never time for a break. While sitting in your office (or at home), you hear from a friend about their crazy trip to [insert cool-sounding place here] where they were able to shed years of built-up stress by summiting a mountain. Or after finishing up a workout, you catch a story from a gym buddy about their long weekend paddling through class IV rapids and successfully making it down the river.
      And you sit there for a moment, thinking about what it might be like to cut away from the 'real world' for a badass trip like that….in some remote location, fully immersed in nature, feeling the stress and anxiety melt away as the trip unfolds.
     But reality creeps in. Can you really make the time? What would the boss think? How much research would it take to find something like that?
     You know your mind (and maybe body) need a break from this insane pace of work and daily grind, but it seems like a daunting — and time consuming — process to research a trip like that. Not to mention you have no idea how to navigate a river….
We hear you. And we've been there.
The story behind Recal begins with a trip at the beginning of 2021 (yep, just this year). This "Recal Trip," as it became known, was intended to shed stress and recalibrate the mind by taking on multiple days of hikes, climbs, paddles, and bike rides, all while completely immersed in nature.
And it worked.
It wasn't easy…. quite frankly, it was awful at times. Not just the physical part, the mental aspects — like journaling and meditating — were just as challenging.
But it worked.
That's what we promise a Recal trip can do for you: a "recalibration" (nifty name, right?) of sorts for your mind and body.
In order to share this with the many others who need it, we went out and found outfitters that offer active trips that are perfect for people like us. Plus, these outfitter partners have similar core values: independently owned and operated companies challenging the status quo of racial inclusion and sustainability in the adventure travel industry.
Our curated collection of outfitters and active adventures has everything you need to make a positive impact on your life. All you've got to do is commit the best tools you possess (your very own body and mind) to the trip. Don't worry, we'll be there to help with simple, straightforward trip styles and date options to choose from, plus resources like packing lists, itineraries, travel tips and directions, meditation suggestions, and even a journal to kickstart your Recal trip.
We're happy you're here. Let's do this together.
With love,
Anthony and The Recal Team