to Mindful Adventure Travel.
Ultimately, what we mean when we say this involves three core principles:

Immersion in Nature
Our trips feature a complete immersion in nature. We believe this is the best way of connecting to ourselves and the natural environments around us.

Mindfulness
Your Recal Coach will be your guide for the mindfulness elements of the trip. We will practice guided breathwork, meditation, and possibly some yoga. There will also be time set aside for unguided mindfulness and self-discovery.

Physically Active
We believe a true mind+body recalibration comes when you incorporate physical activity over multiple days. Our specialty is active and adventurous trips.

How do we deliver on what we promise?
Our mindful adventure trips help you recalibrate your mind and body and bring yourself back to center. This enables you to more effectively navigate all of life's stressors and challenges. Let's dig into how we do that.
Pre-trip
Recal Journal. This important element actually begins before the trip itself; as soon as you sign up, you will be sent a Recal Journal. The journal has everything you need to begin your journey toward a recalibrated mindset: prompts for mindful and intentional living, daily highlights, lowlights, reflections, a gratefulness practice, and more.
Tips and Useful Content from Recal. In order to prepare you for the trip, we will send information to you that includes a guide for how to practice your own breathwork, meditation, or yoga. We also have tips on how to increase your general fitness level leading up to the trip.
Personal Coaching. Every trip includes a 1:1 session with your Recal Coach before the date of your trip. This will help prepare you for what's ahead and what to expect.
On-trip
Recal Journal. The trip itself provides the perfect mindspace and environment, immersed in nature, to be present and able to put thoughts and reflections on paper. Our Recal Journal is the perfect tool for this.
Breathwork. This is the key ingredient. Your Recal Coach will guide you through breathing exercises that are immensely helpful to center yourself and dive more deeply into being present. Breathwork is a tool that we use to shed stress and anxiety, as well as bring a sense of calm and clarity to your mind and body.
Meditation. Your Coach will also lead various styles of meditation; the outdoor and unplugged nature of the trip enables you to dive more deeply into this mindfulness practice (even if you are new to meditation)
Yoga

. Depending on your trip itinerary, yoga will be incorporated. The style of practice is a flow more akin to recovery, flexibility, and centering as opposed to a power flow. This is a perfect complement to the adventurous nature of the trip.

Unguided Mindfulness. In addition to the guided elements, we also set aside time in your trip itinerary to explore mindfulness on your own — whether that is a walking meditation, solo sit, silent hike, time to read, additional journaling, or other activity.
Post-trip
Recal Journal. Journaling doesn't have to end with the trip; we created this specifically as an ongoing tool for mindful and intentional living. There is also an option to receive automatic replenishment of the refillable pages of the journal.
Recal Content and Newsletters. The core mission of Recal is to provide you with the tools to attain, and maintain, a recalibrated mindset so you are equipped to navigate all of life's stressors and challenges. After your trip is over, with your permission, we will provide you with useful content and information to enable you to maintain the things you practiced on the trip
Stay in Touch with the Group. The connections you create with other incredible people on your trip can have a lasting impact. We will create a virtual space for you to stay in touch well after your trip.
Personal Coaching. Every trip includes a 1:1 session with your Recal Coach beforehand, and we also offer one after the trip is over. If you want to go even deeper, and if your Coach has availability, you can continue to work with them on an ongoing basis.
to Outfitter Partnerships
As we mentioned, each trip is co-hosted by a curated group of independently-owned and operated, racially-inclusive, and sustainability-minded outfitters. Here is a bit more insight to what we mean by that and why we choose to work with outfitters that share similar values.

Independently-Owned and Operated
We work exclusively with independently-owned and operated outfitters. It's our belief that this kind of partner offers a better trip experience, local knowledge, and the best value for all trip attendees.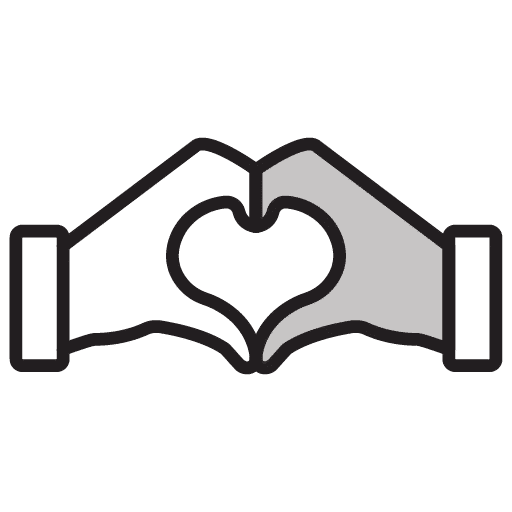 Racially-Inclusive
Our goal is to increase racial equity and inclusion in the outdoor industry. Our outfitter partners and guides are in this fight with us, upholding a commitment to change.

Our Commitment: a 25% minority traveler base by 2025

Sustainability-Minded
We work with outfitters that are committed to acting as stewards of both the education and practical application of traveling in an eco-friendly, sustainable, and regenerative way.
Radical Honesty
We are committed to exercising radical honesty in the way we do business. This starts with how much we disclose about our trips and outfitters and ends with your honest feedback for what we can do better.
Too often, the lack of transparency and cryptic language clouds travel providers and partners. We do things differently.

100% Remote Workforce
We use technology to be productive while on the move. You'll find us testing out our next trip concept or meeting in-person with an outfitter partner — all to ensure we deliver the best experience for you.
You know you're in the right place if you:
are experiencing work-induced stress, fatigue, or burnout

are up for multiple days of adventure, but happy to leave technical details to expert local guides

consider mindfulness an important part of a healthy lifestyle, but haven't yet given it a try

prefer to venture deep into nature and deliberately choose a remote camp off the beaten path

define the success of a trip by how refreshed, recharged, and 'recalibrated' you feel when it's over
If this seems like something for you, we encourage you to join our community. You can also view this season's available trips here.