What is a Self-Care Journal?
Life in the 21st century is certainly far from how life was centuries ago. Today we have access to many perceived comforts — like many food choices, forms of entertainment and leisure activities, motor vehicles, etc.. We also enjoy the benefits of technology in making our lives more efficient and productive in many ways.
But, all of these changes have also brought new stressors — many of which our ancestors never would have experienced. Life has become very fast-paced, especially in major cities, and highly focused on economic productivity. This has caused stress, anxiety, and other mental health problems to skyrocket. Fortunately, there are things you can do to combat these life obstacles.
One of these is Self-care Journaling. But what is it exactly?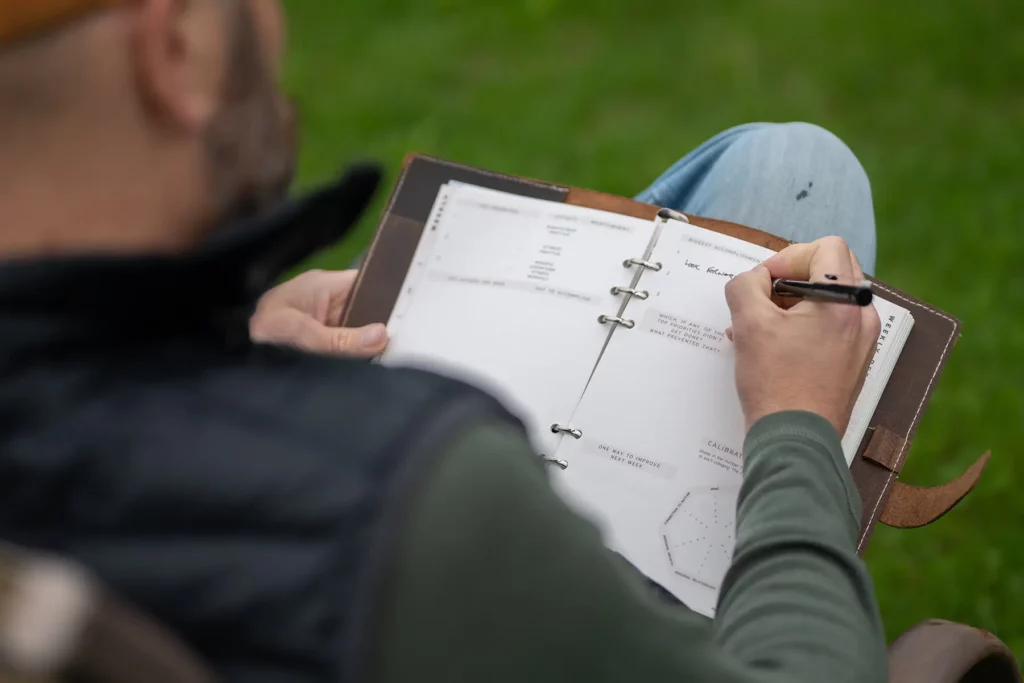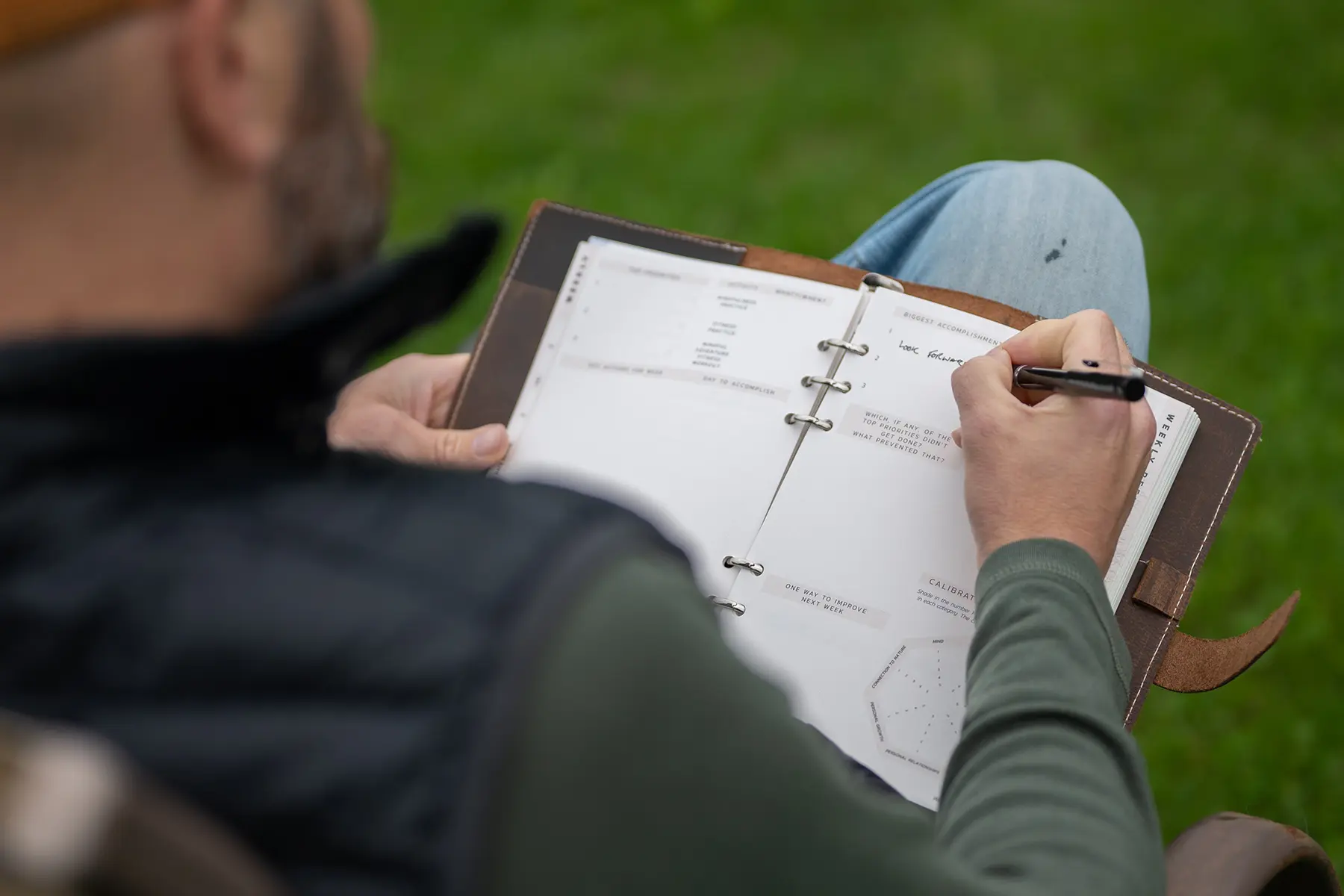 What is a Self-Care Journal
A self-care journal, also known as a self-care planner, is a type of journaling method that focuses on taking care of oneself holistically. This type of planner includes your physical, emotional, spiritual, and mental health needs. Just like any other journaling technique, it relies on consistent and detailed recording of your thoughts and feelings to be effective.
A study published in 2018 showed that expressive writing has positive benefits to both physical and emotional wellbeing. Participants were told to write about stressful and neutral topics. Those who wrote about stressful experiences have shown significant improvement in their physical and emotional health.
Here are 3 benefits of journaling for self-care:
Track your growth
Journaling is a great way to keep track of your personal growth and progress. It gives you a tangible representation of your performance. Our memories sometimes gloss over our little wins and tend to focus on only the big ones. Having a concrete record of every achievement lets you see a clearer picture of your growth as a person.
Reduce the effects of stress
When not released (in a healthy way), stress can build up and its effects become more severe in the long run. Journaling is a way for your mind to release all those thoughts and stressors. This frees up your mind from holding onto these negative stresses. The catharsis you feel after writing everything down is the release of stress tension.
Gain a stronger understanding of yourself
Writing down your thoughts in a self-care planner enables you to gain a better understanding of yourself. An extensive record of your thoughts and feelings can give you valuable insight into your inner self. It can show patterns or trends in your way of thinking and can inform you of any good or bad habits that you may have.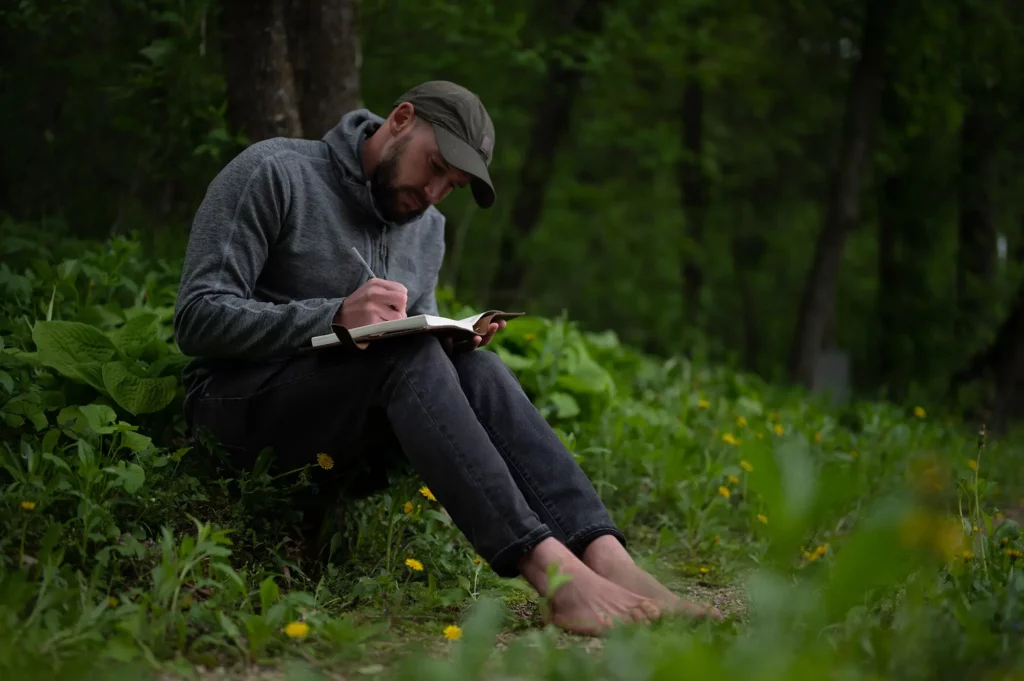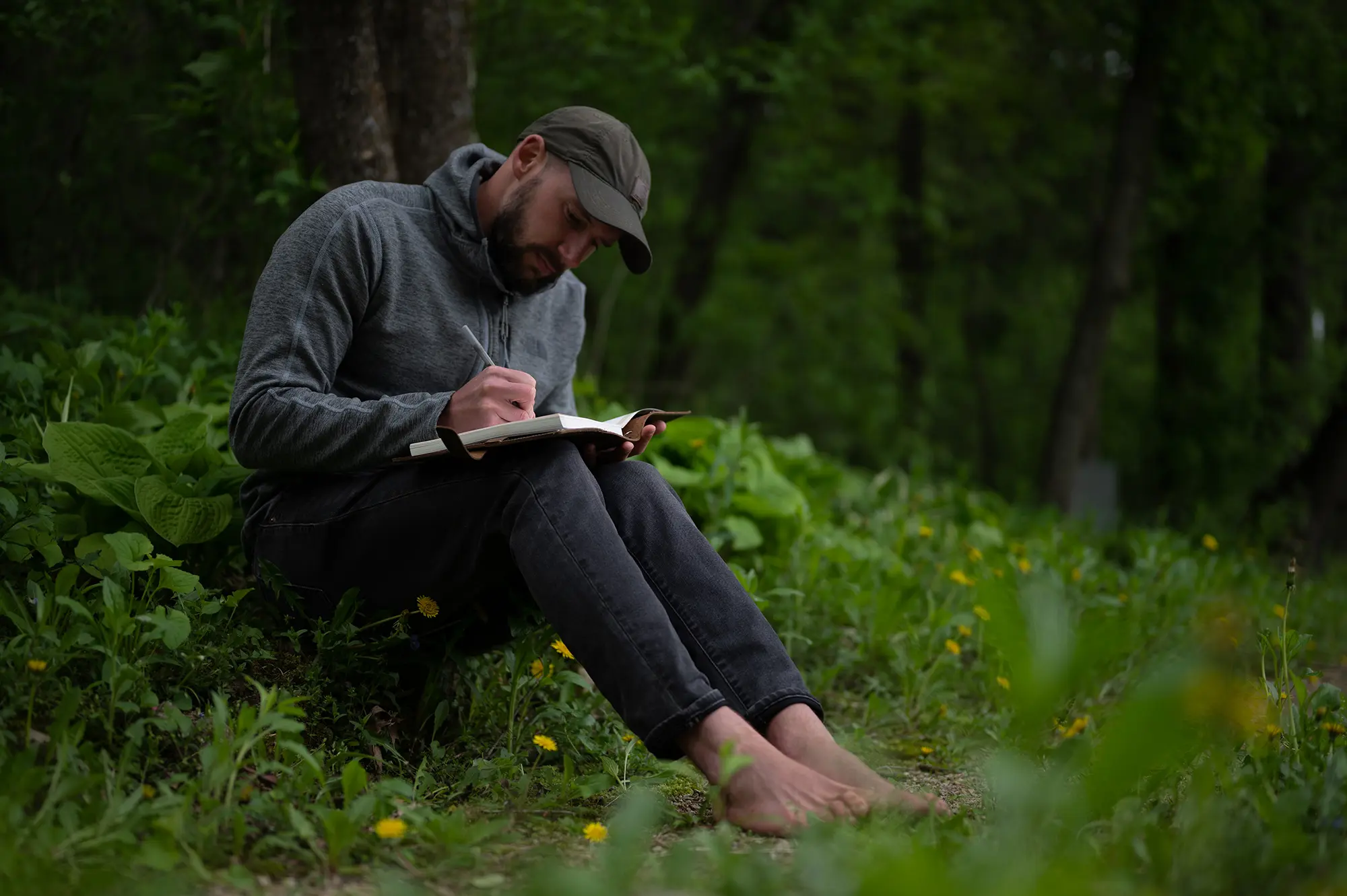 How to start a Self-care Journal
Now that you know the benefits of keeping a journal, it's time to start one yourself. Here are a few tips to get you started.
Get a Self-care focused journal
There are many types of journals out there, and each may focus on a different thing. If you want to focus on your self-care, getting a journal specifically aimed at self-care is a must. Self-care planners—like the Recal Journal⁠—are designed with this in mind. In it, there are guided prompts to help you reflect on your thoughts and actions. And there are check-in activities to see how you are doing on a monthly, weekly, and daily basis.
Be honest
For a journaling practice to work, you have to get honest with yourself. This may sound simple, but it can be difficult in practice. The idea of letting your true feelings and thoughts out of your mind can be daunting. But being honest with your journaling is what makes it effective. The more honest you are, the more benefits you get to enjoy out of your journaling experience.
Be as detailed as possible
Since journals are supposed to be for your eyes only, do not skimp on the details. Be as descriptive and detailed as you can be. Detailed journals give a clearer picture of your mentality at any given moment. This way, when you read entries in the future, you can get a complete account instead of having to guess.
Start a Self-care journaling practice
If you're interested in trying out a self-care journaling practice, the Recal Journal might be a great place to begin. Learn more here at recaltravel.com/journal.